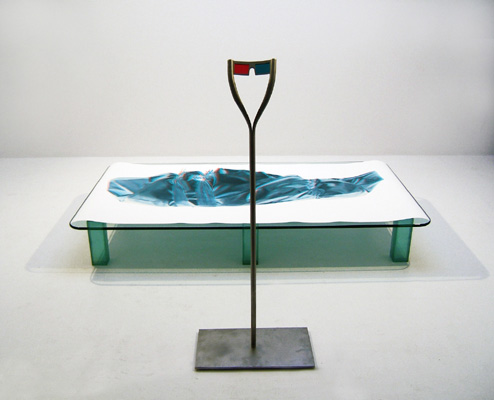 Shroud Chrysalis II (2005) SCII-001


Shroud/Chrysalis II 2005 - artist statement

The second Shroud/Chrysalis II is a kind of virtual memory of Shroud/Chrysalis I, It is a stereo print of the end of the wrapping performance of Shroud/Chrysalis1. The image is of the fully shrouded person. The spectator looks through a single point stereo viewer at a print lying on the glass table. The image on the print, a wrapped person, full scale, appears to lift off, giving a sense of an interior visualization.
Shroud/Chrysalis II 2005 - installation

Coming Soon!
Shroud/Chrysalis II 2005 - articles

See Related Articles: Shroud/Chrysalis I 2000 - articles
Back to Artwork
Copyright © 2004 Catherine Richards. All Rights Reserved.